Batangas native Maria Ylagan Orosa (1893-1945) was a pioneer in food technology, nutrition, and preservation. She is known for her countless innovations in the preparation of Philippine fruits for producing various home products such as the banana ketchup, Calamansi Nip, and Soyalac.
Sponsored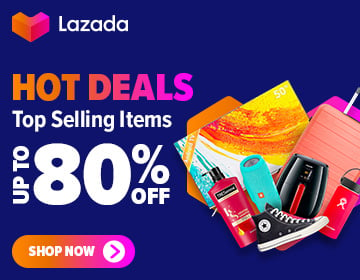 Orosa had a life long desire to make every Filipino family self-sufficient in terms of food, health, and nutritional needs. However, just like anything in life, the journey to achieving one's goal is always not as easy as it may seem. In her early 20s she somehow managed to secure a scholarship and went to the United States to pursue her dreams of getting a university degree. After years of juggling studying and doing odd jobs to support herself, Orosa finally earned degrees in Pharmaceutical Chemistry, Food Chemistry, and Pharmacy.
Due to the impressive academic performance she displayed, she was appointed assistant state chemist of Washington in 1920; She was the first Filipino to be assigned the position. However, staying faithful to her dream of helping every Filipino family, she left the position in 1922 and went back home to the Philippines.
Upon returning home, she worked as the leading chemist for the government. Over time, the government was so impressed with her work and expertise that she was sent across Europe to study food technology and food preservation techniques.
When WW2 broke out and food has become scarce, a process of canning food for the guerrillas was devised by Orosa. Being a humanitarian and wanting to contribute to the Guerillas fighting the Japanese, she was then assigned captain in Marking's Guerillas and supplied food to soldiers, prisoners of war, internees, and religious communities in UST and concentration camps.
When her family decided to leave Manila for Batangas, Orosa refused to join them, saying "I am soldier and soldiers do not leave their post, I cannot in conscience abandon my work and my girls."
Orosa died when she was hit twice by shrapnel during a bombing raid in Manila on February 13, 1945. She is one of the countless intellectuals the Philippines lost during world war 2.